Seed Bed: Alcantara's first circular economy project
EVENTS
SEED BED: ALCANTARA'S FIRST CIRCULAR ECONOMY PROJECT
For its twelfth edition, the Alcantara-MAXXI project leaves the museum halls and, for the first time, takes place in the open air, bringing the BioGrounds concept to the Island of La Certosa in Venice. New collaboration between GR3N and Alcantara.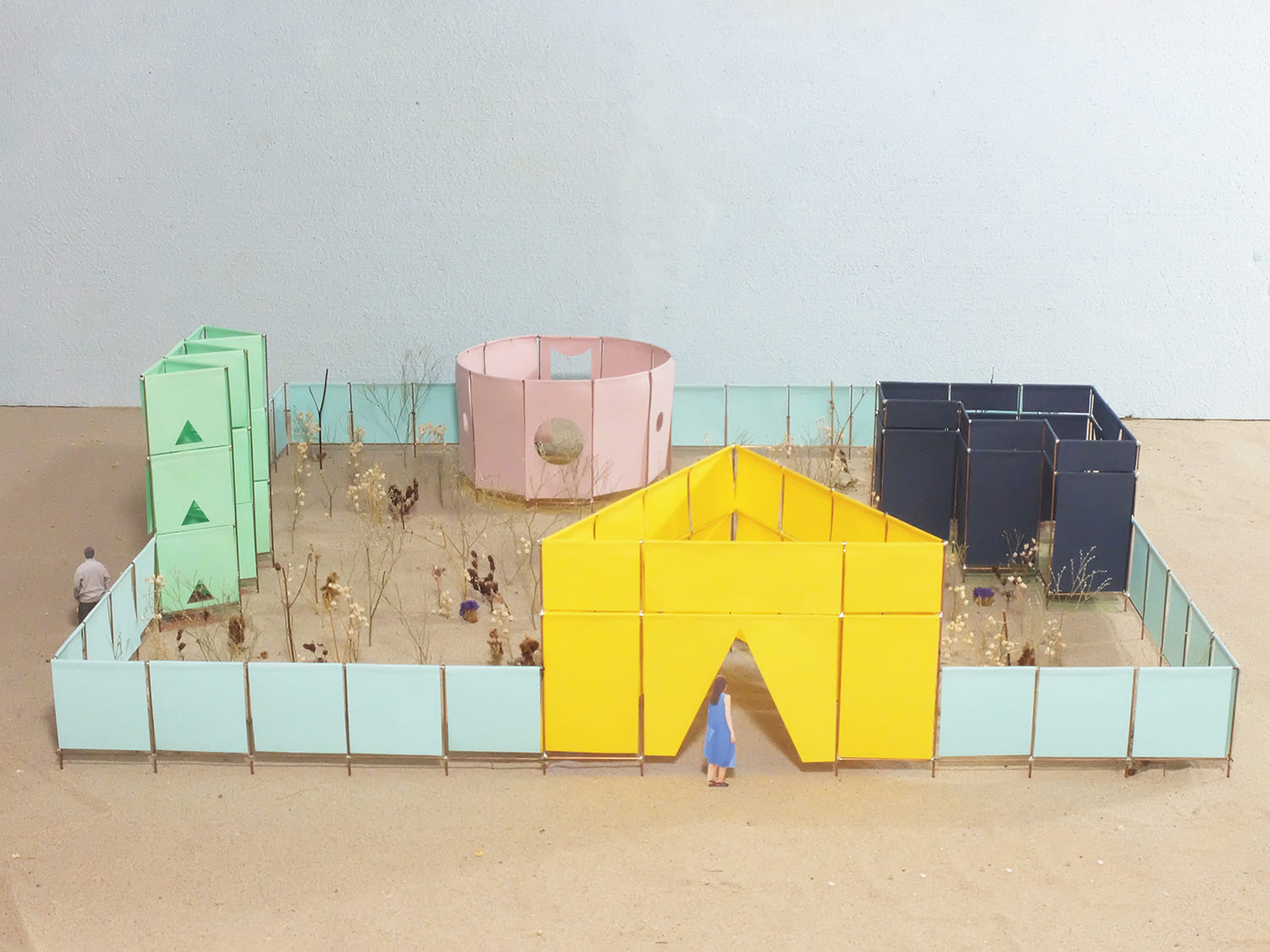 Seed Bed by Studio Ossidiana
Studio Ossidiana, founded in Rotterdam by Alessandra Covini and Giovanni Bellotti, created the work Seed Bed – a project curated by Domitilla Dardi, senior curator at MAXXI Architettura.
An architectural structure made of Alcantara that resembles an enclosure, a hortus conclusus that aims to protect, celebrate and cultivate the surrounding nature.
The partitions of the four "rooms" that define the enclosure are made of Alcantara in various pastel shades, each with individual openings of different sizes that play with the sunlight to create natural shadows on the field ready for sowing.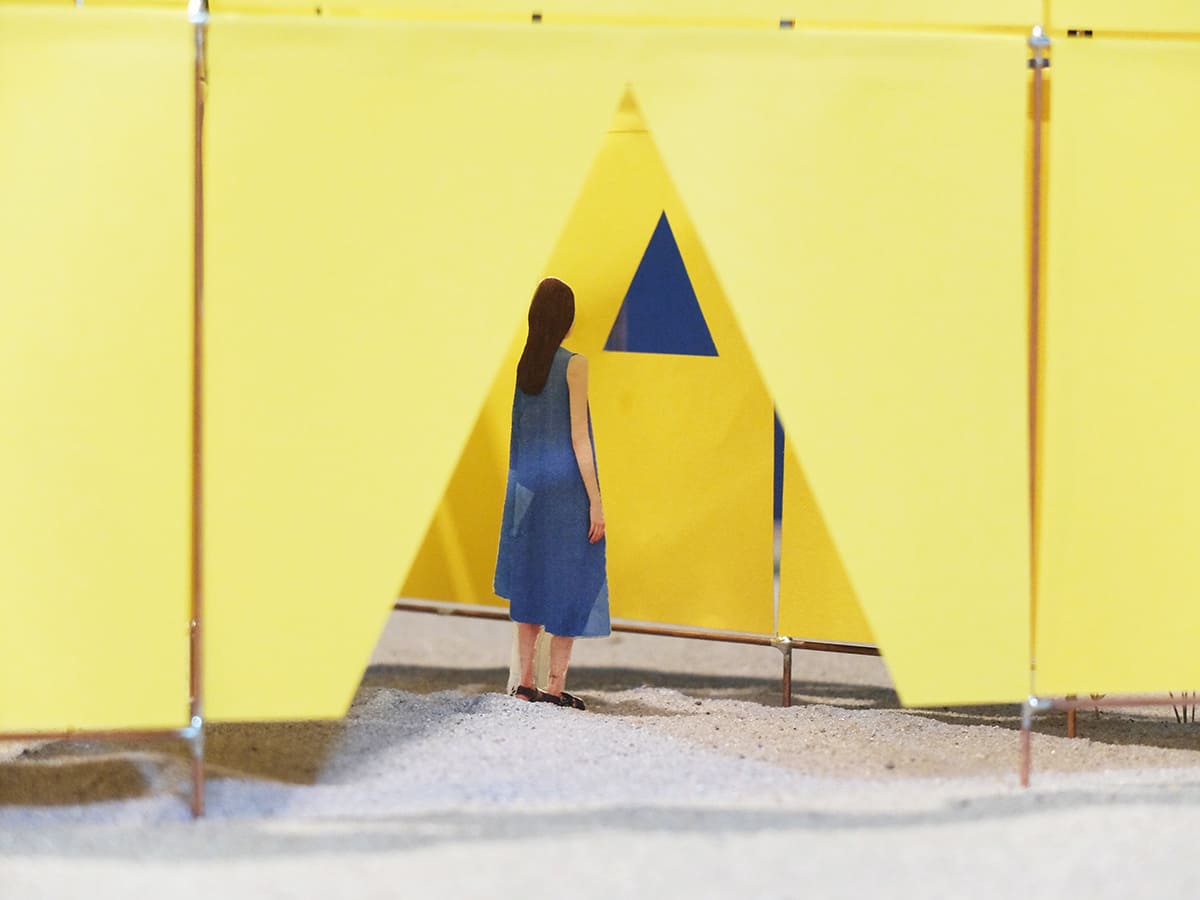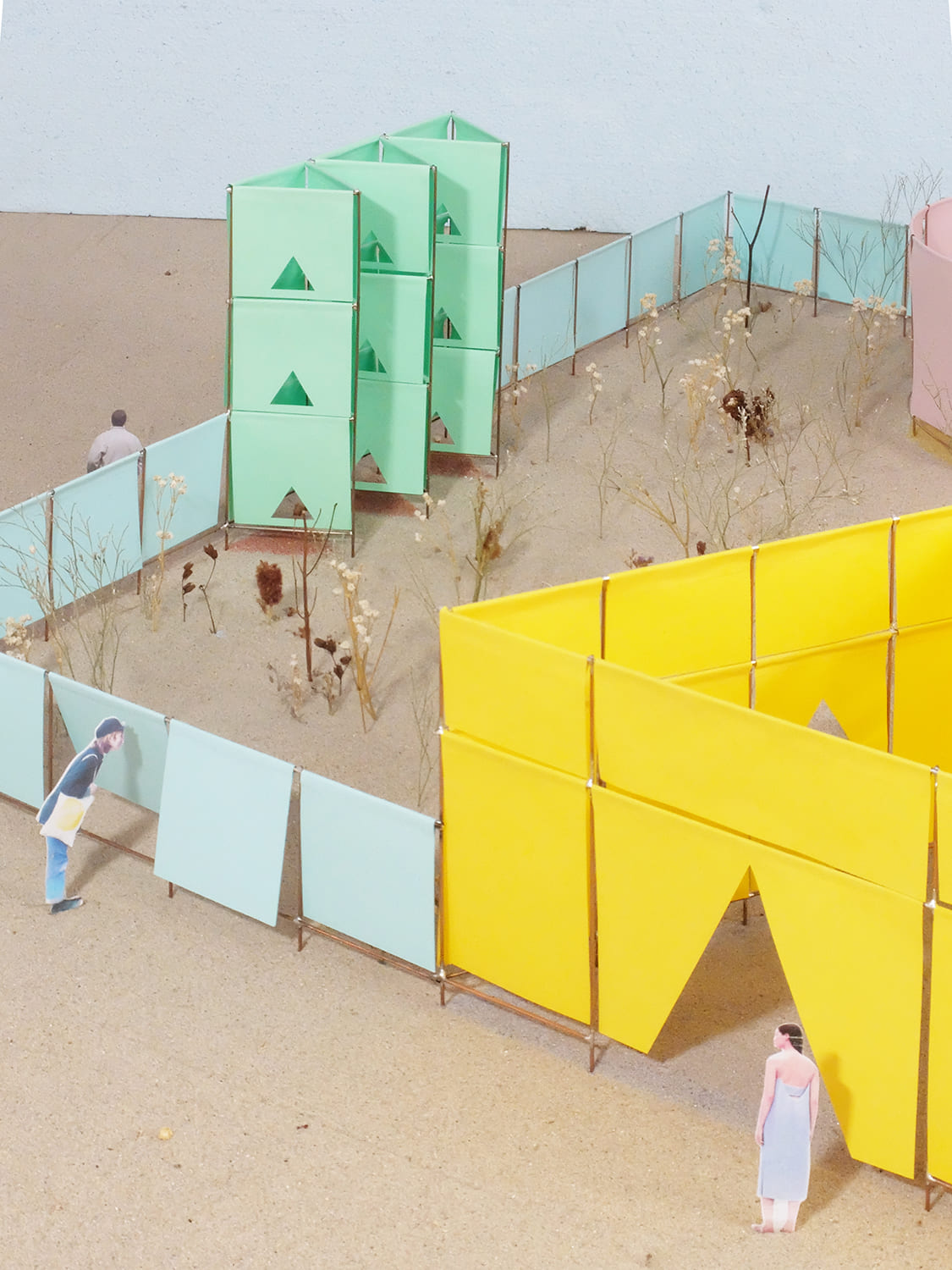 Through these portals, visitors can see nature at first hand, watch the birds of prey and contribute to the growth of the field by sowing seeds of the plants that grow there, such as camomile, sunflowers and sea lavender.
Here, the contemporary Alcantara material, the result of a unique and proprietary technology, preserves and protects this man-made nature, proving once again to be a construction material of design vision. And on this occasion, it also becomes a reusable raw material within a complete life cycle.
Alcantara and the circular economy
To create the work, two versions of Alcantara were chosen, respecting the company's sustainability plans.
One made using partially bio-based polymer content and the other, used for the first time in the field of design, made from post-consumer recycled polyester that has been awarded the Textile Exchange Recycled Claim Standard.
In line with this circular economy approach, at the end of the exhibition, the material used for the installation will be reprocessed for the first time, thanks to the support of GR3N SA, an innovative start-up whose mission is to eliminate plastic waste on a global scale.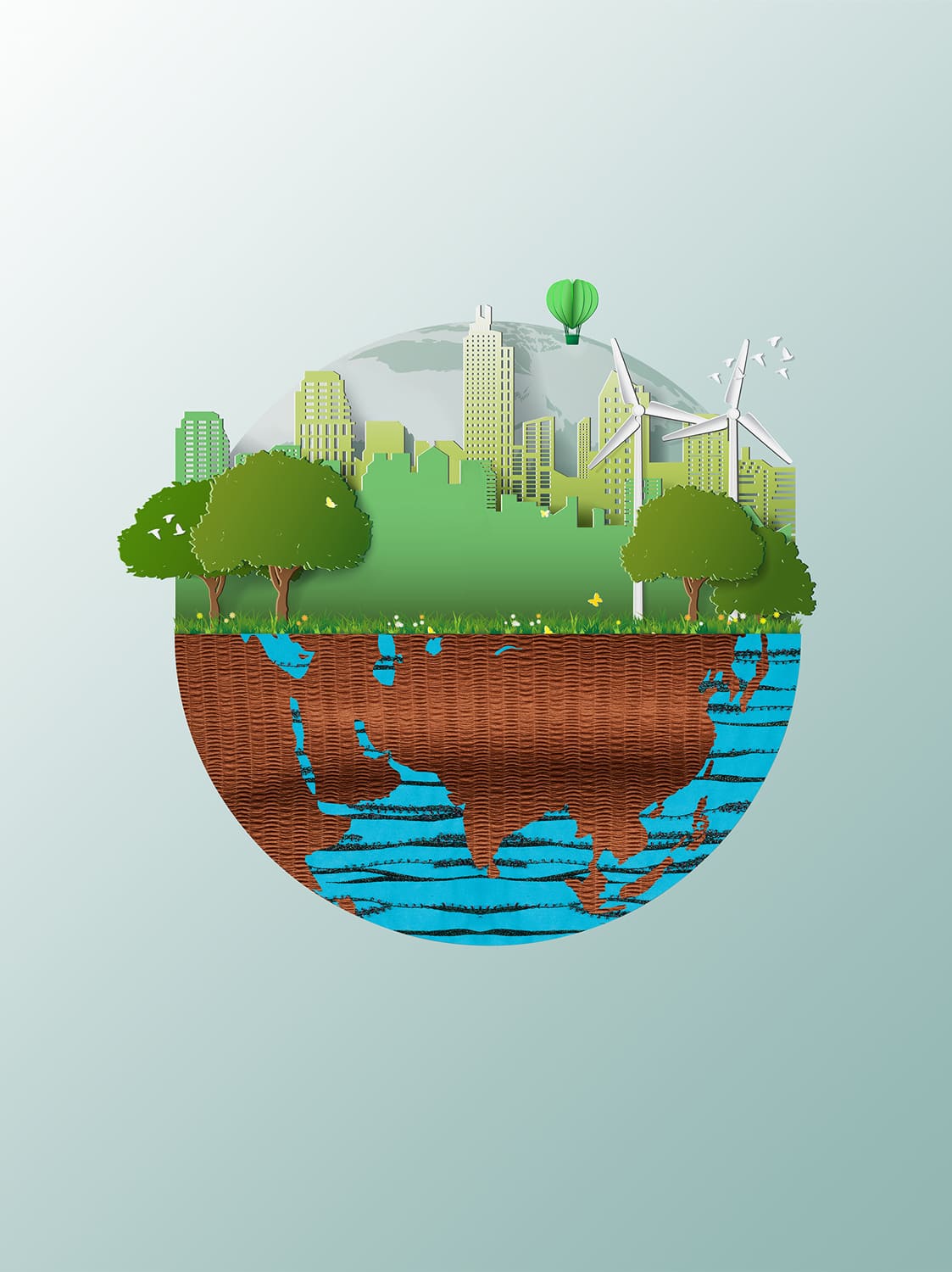 The new collaboration between GR3N and Alcantara, launched with the BioGrounds project, aims to breathe new life into both post-industrial waste and post-consumer products in order to recover "end-of-life" raw materials and production waste and, through depolymerisation, obtain material for new applications.
Alcantara confirms its constant commitment to an issue – sustainability – that has seen the company at the forefront since 2009, the year it achieved Carbon Neutrality status for the first time, as certified by TÜV SÜD.
This environmental responsibility is illustrated by the annual Sustainability Report and by a series of initiatives in which the company is a key player, not least the International Symposium on Sustainability organized by Alcantara in collaboration with the VIU University, which has been held in Venice, on the island of San Servolo, for five of its six editions.