MADE IN ITALY
— Alcantara, the Italianness ambassador throughout the world.
Explore
CUTTING-EDGE TECHNOLOGY AND CRAFTSMANSHIP
The fundamental ingredients of 100% Made in Italy quality
Every single metre of Alcantara comes from the Company's production plant in Nera Montoro, nestled in the Umbrian hills just a stone's throw from Terni. From here, the material travels to every corner of the world. With exports representing 90% of turnover, Alcantara has established itself abroad as an ambassador of authentic Made in Italy quality. Made in Italy products are created with advanced technology without sacrificing attention to detail, staying true to values of traditional craftsmanship. This aspect serves as a badge of recognition abroad, and makes the products synonymous with quality, passion and creativity, admired throughout the world. Made in Italy is founded upon original ideas, work, and people. Alcantara is created in Italy and relies upon partnerships with small and medium companies within the country to render it entirely, authentically and strictly Italian. It has its origins in this country, with its history of fashion, design, inventions and characters that have made their mark
over time, icons of tradition and leaders in excellence. Alcantara is constantly committed to developing new perspectives, thanks to its Research and Development Centre – one of the largest in the textile sector in Europe. There the Company's professionals work in its laboratories, exploring new fields of application in order to develop and improve the material and the production processes, with a focus on sustainable innovation. The modern Applications Development Centre is an integral part of the R&D Centre, and it is a set of structures, technologies and skills that enable the Company to deliver specific application solutions. The internal prototypes made at this centre allow Alcantara to provide an immediate response to the desires expressed by customers during the design and production of special series of products.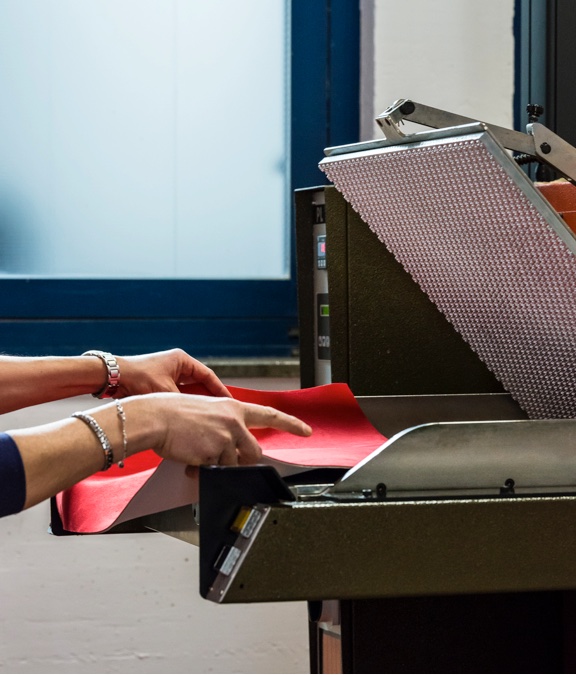 Made in Italy is founded upon original ideas, work, and people.