BIO
AKI KONDO
Born in Hokkaido in 1987, Aki Kondo lives in Kanagawa.
Solo shows: Daiwa Foundation, London, 2016; ShugoArts Gallery, Tokyo, 2016, 2015, 2014; Takahashi Collection, Tokyo, 2014; Nagoya City Art Museum, 2013; Mie Prefectural Art Museum, 2013; JIKKA, Tokyo, 2012; ShugoArts Gallery, Tokyo, 2012; Enoma, Sendai, 2010. Recent group shows: Kasugai Civic Cultural Foundation, Nagoya, 2016; Tokyo Opera City Art Gallery, Tokyo, 2015; Kirishima Open-Air Museum, Kagoshima, 2013; Sapporo Art Park, Hokkaido, 2013; Kawaguchiko Museum of Art, Yamanashi, 2013; The Ueno Royal Museum, Tokyo, 2013; Ginza Mitsukoshi, Tokyo, 2013; and Asian Art Museum, San Francisco, 2012.
"Time Limit" is the installation created by the artist with Alcantara for the exhibition "Fantasy Access Code" (Milan, Royal Palace, 28 March – 30 April 2017).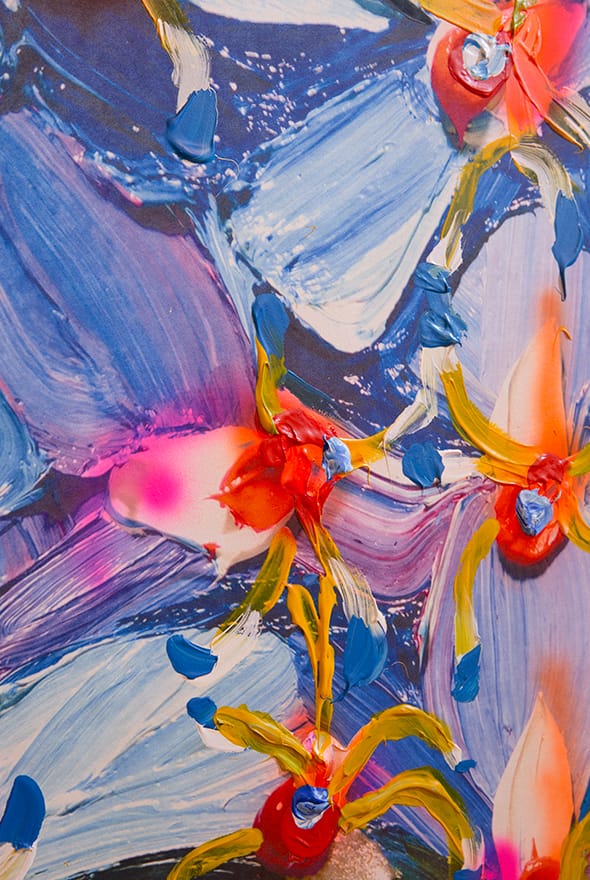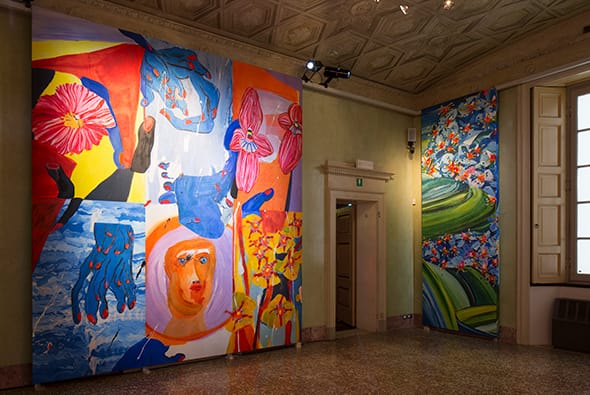 The theme of nature is the mainstay of "Time Limit", the mysterious eden created by the Japanese artist Aki Kondo.

The space is enveloped by large-scale panels featuring compositions of drawings and brightly coloured paintings printed on Alcantara. The artist's pictorial interventions, made during the display preparations, complete the installation, fostering an original dialogue between her works, both past and present, and the marbled walls of the room.