Alcantara and Lanvin present a Special Capsule Collection
EVENTS
ALCANTARA AND LANVIN PRESENT A SPECIAL CAPSULE COLLECTION
The new interpretation of Alcantara has been rolled out through the Special Capsule Collection for Autumn/Winter 2020-2021 in collaboration with Lanvin Collection and Lanvin en Bleu, licensed brands with one of the leading French fashion brand Lanvin.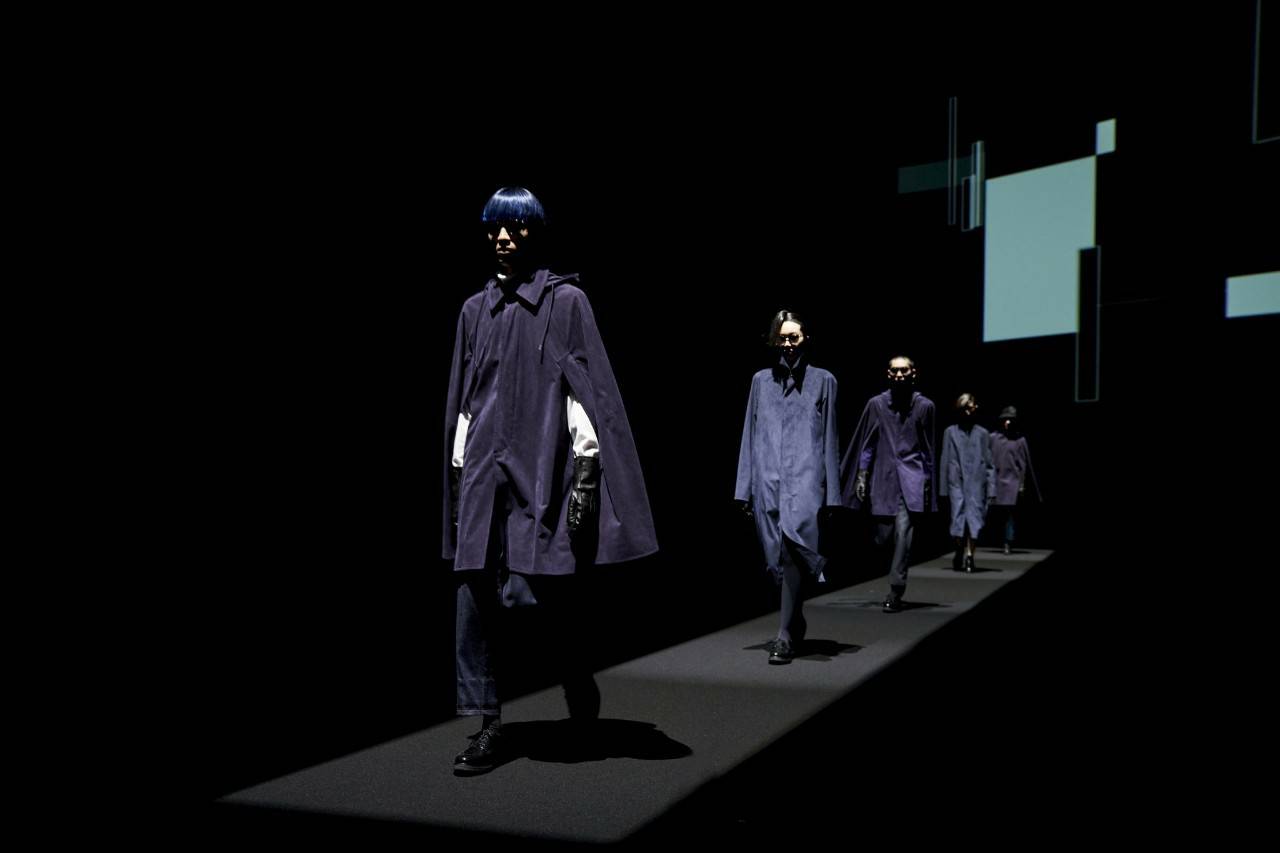 Runaway show, Tokyo, October 8th 2020

Alcantara, Italian luxury brand and recognized around the world as the Italianness Ambassador, has released a total of 30 looks which include the signature of the 2 different outerwear, and 28 looks of both men's and ladies. The values of tailor-made and craftmanship were applied to the exclusive new collection designed by Lanvin with a mix of sensoriality, beauty and functionality that celebrate this unique marriage.

The Italian Company creates for this collaboration an exclusive metallic printed material with the Lanvin's brand logo and beautiful dyed off-white material used for a frilled dress.

Over coats, suits and pants play the central role of this incredible capsule collection.

The Capsule Collection is available from 9th October, 2020 at Lanvin en Bleu and Lanvin Collection stores in Japan.

"We are very pleased to collaborate with Lanvin for the realization of the Autumn/Winter 2020/21 capsule collection. An extraordinary opportunity to celebrate the versatility of Alcantara, able to combine tradition and innovation with the Italian lifestyle. The values of the tailor-made and of the global lifestyle, which have always inspired the strategy of our brand, emerge even more in the garments of the collection. However, this is only a step, Alcantara never stops to attract the world." commented Andrea Boragno, Chairman and CEO of Alcantara S.p.A.
THE LOOKS
Lanvin Collection

Lanvin Collection

Founded by Jeanne LANVIN in 1889, "LANVIN" is the oldest surviving couture maison in France. Not only the elegance, but it has also continued to give women the joy of dressing up in comfortable fashion. The fashion which has the strength of modern elegance and develops in a delicate balance, is still evolving and is loved all over the world. As its second line, the "LANVIN Collection" inherits the image of the first line, and develops high-quality, modern and sophisticated items with luxurious materials, perfect cutting, and delicate details.
Men's | Ladies 

Lanvin en Bleu

A brand that incorporates the essence of the home country of Paris LANVIN and expresses the same elegance. The keywords are chic and cheeky (= CHIC et GAVROCHE). The delicate details of the couture spirit and the classic look, backed by history and tradition, express a gentle elegance full of dignity and confidence. In addition, the exciting styling with a pioneering trendy design and a modern approach is full of cheeky playfulness. CHIC and GAVROCHE are brands that propose new values that mix these two contradictory elements.
Men's  | Ladies