BIO
QU LEI LEI
Qu Lei Lei is a Chinese artist and a founding member of the Stars Group (1979): an avant-garde movement that fought for artistic freedom. Lei Lei creates works that reveal his great ability to master both Oriental and Western artistic traditions, integrating ancient techniques and contemporary practices.
Qu Lei Lei experiments with various themes, styles and media: his corpus includes exquisite female nudes, portraits, calligraphy, abstract landscapes and collages. His works have been displayed at the Venice Biennale and may be found in the collections of major institutions such as the British Museum and the Victoria & Albert Museum.
Signs, symbols and scripts are elements that have always been bound up in everyday life, and universally correspond to the elaboration process of human thought. Pictograms, which originate from these elements, are one of the most ancient forms of writing, and represent the mutation from figure to language, creating a bridge between past and present.
Using various elements and supports, the work of the artist Qu Lei Lei reflects on the power of a multiform code-cum-language. The great vertical roll that unravels to the point of its horizontal scrolling is a reference to two different forms of traditional Chinese calligraphic art. The philosophical-cultural messages are then expanded in the collages, which like fragments of free thought create unexpected graphic poems.
The two different forms of 'writing' are sublimed in the great tapestry on the central platform, featuring a collective work in the form of participatory art: the centre is created by the artist, while the rest of the surface calls for public participation for the construction of potential visual scenery, as if to underline the mutability and unforeseeability of the message.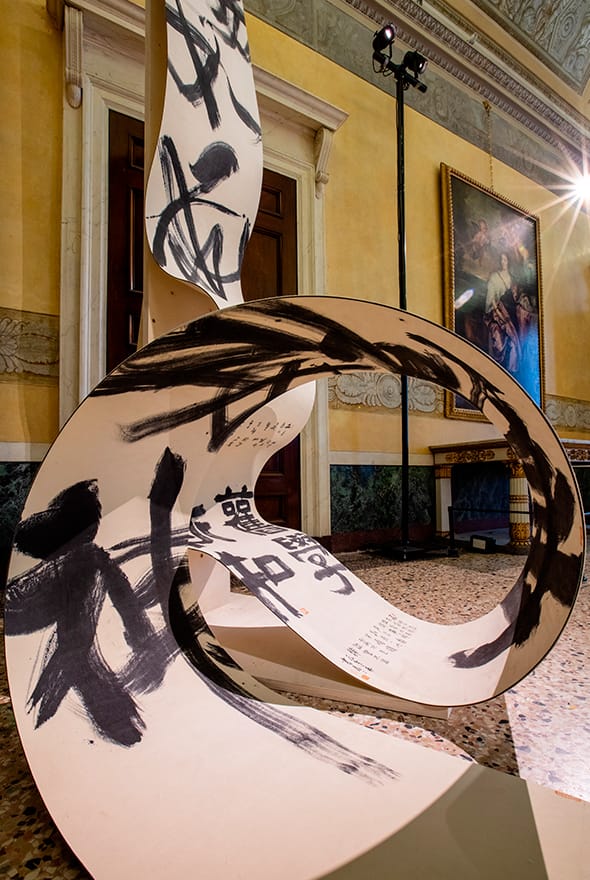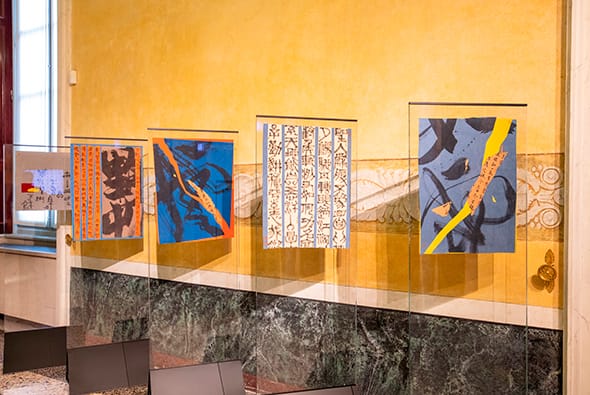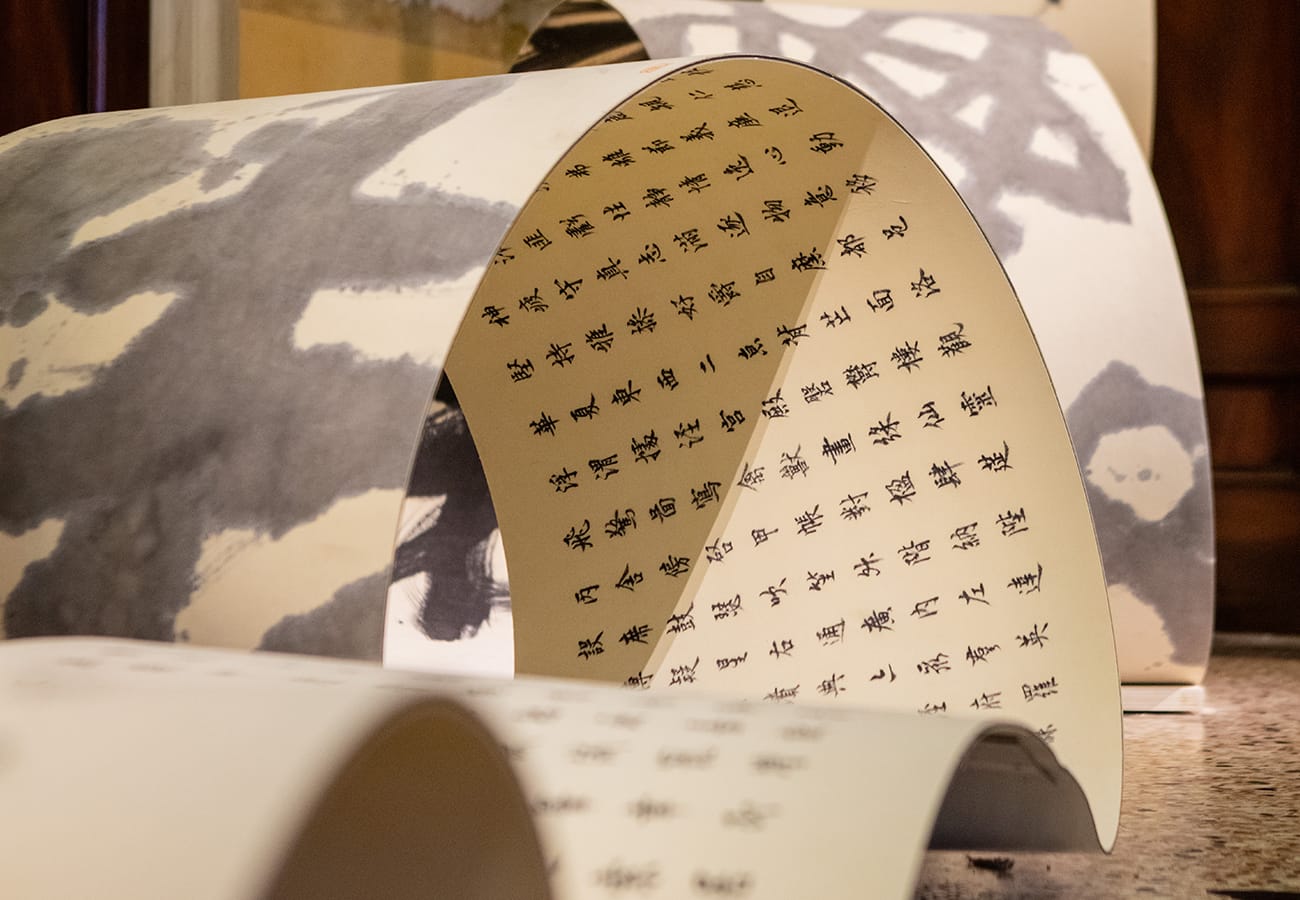 FRAGMENTS
Qu Lei Lei creates an immersive forest of ideograms that viewers can walk through. Calligraphic strokes unfurl smoothly along vertical scrolls flowing down from the ceiling and staggered in space.
The installation has been exhibited at Royal Palace in Milan where Alcantara inaugurated the exhibition "Out of the Blue, A Calligraphy Journey through Alcantara".