Someone is Lying
EVENTS
SOMEONE IS LYING
Alcantara presents the Someone Is Lying project at Milan Design Week 2022.
The project's aim is to highlight the growing problem of greenwashing, a practice used primarily by businesses to position themselves as being focused on environmental sustainability but without basing their actions on truthful, scientifically proven and understandable data.

Alcantara has always made transparency about sustainability one of its most important assets, aware of how difficult it is to convey the true complexity of sustainability, especially when it comes to greenwashing.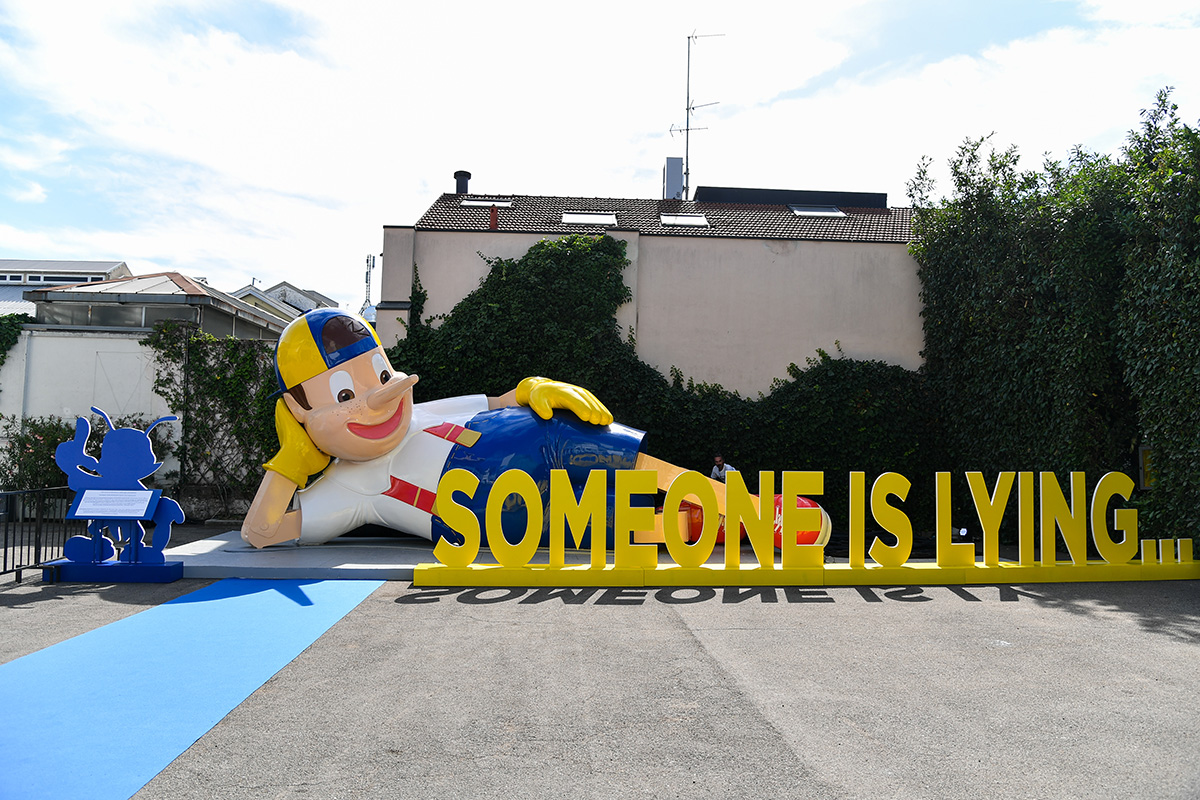 The installation is inspired by the well-known tale of Pinocchio and aims to raise awareness among companies, consumers, policymakers and stakeholders about the extent of the greenwashing problem. Eliminating it is a necessary condition for implementing the ecological transition: Pinocchio is as much of a symbol of lying as greenwashing is a fully-fledged symbol of deception; SOMEONE IS LYING is a payoff that provokes reflection and real answers, with a call for serious and concrete commitment.

The initiative, created in collaboration with Connect4Climate and sponsored by the Camera Nazionale della Moda Italiana, was presented during the unveiling event that was held at Superstudio Più on 6 June 2022, where members of the press, professionals and other major personalities in the digital world were in attendance.

The event gave the guests first-hand experience of the project's importance and the value of the message it conveys.

From 6 to 12 June, the eye-opening installation will also be the setting for meetings to share experiences and reaffirm the need for a responsible, real and tangible commitment to sustainability, both by businesses and individuals of all ages.
The New adventures of Pinocchio
Once upon a time...
"A lying little puppet. His nose got longer with every lie", my readers will immediately point out.
True enough, but... hold on a second, readers.

That was a long time ago and, as you will remember, at the end of the story that puppet, Pinocchio, became a respectable little boy.

So respectable, in fact, that he finished his studies and went to work. He behaves himself now, but that doesn't mean his adventures have come to an end. And that's why very quietly we have decided to take a peep at what's happening in his new life.