BIO
SPACE POPULAR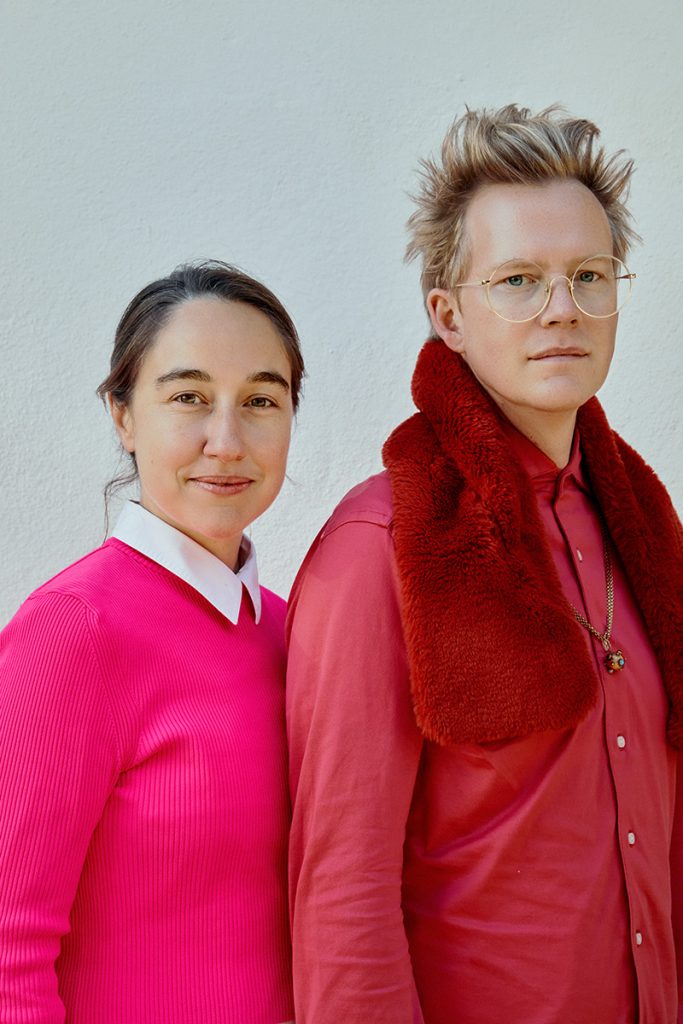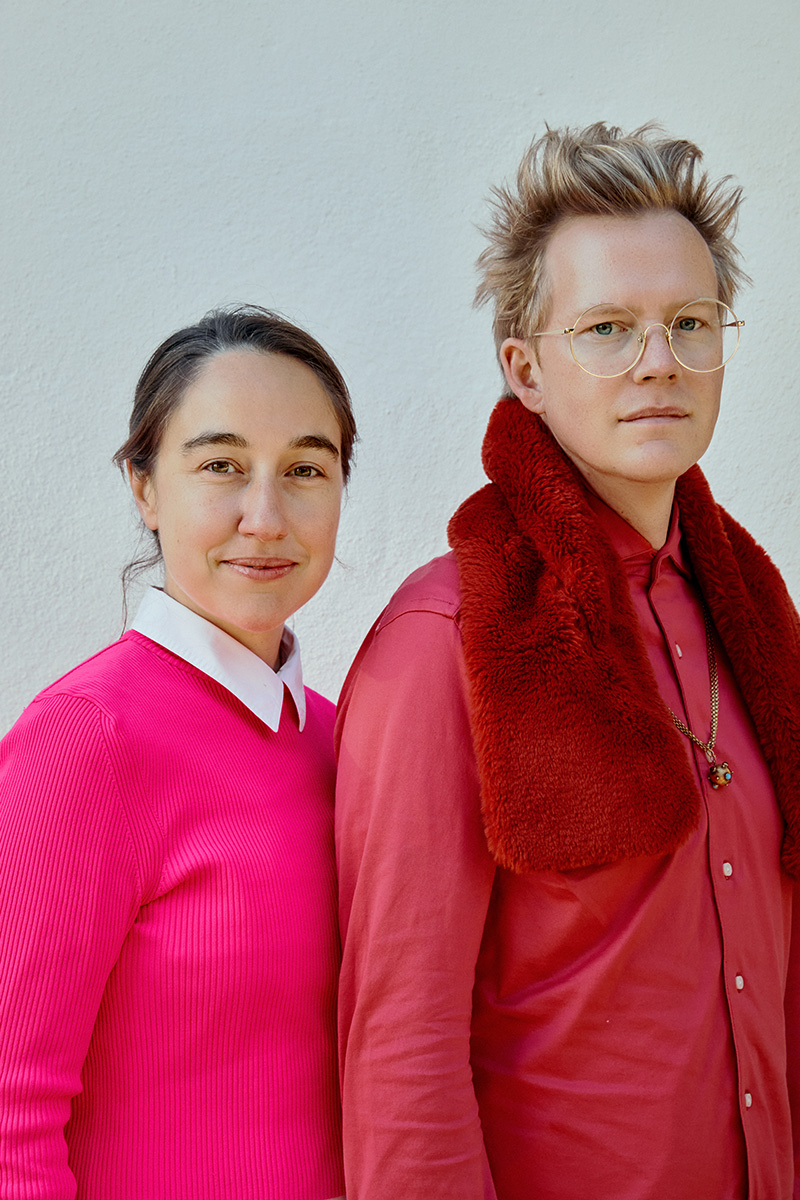 Lara Lesmes (Spain) and Fredrik Hellberg (Sweden), who both trained at the Architectural Association School of Architecture in London, founded Space Popular in Bangkok in 2013.
After moving back to London in 2016, the studio began working with European and Asian partners, and is now active in various sectors: from furniture and interior design to architecture, urbanism and the design of virtual worlds. The Lesmes Hellberg duo have a long experience of teaching at the INDA (Bangkok) and at the AA School of Architecture (London).
The Portal Galleries
Alcantara and the creative duo Space Popular creatively partnered together for "The Portal Galleries", exposed at Sir John Soane's Museum, London.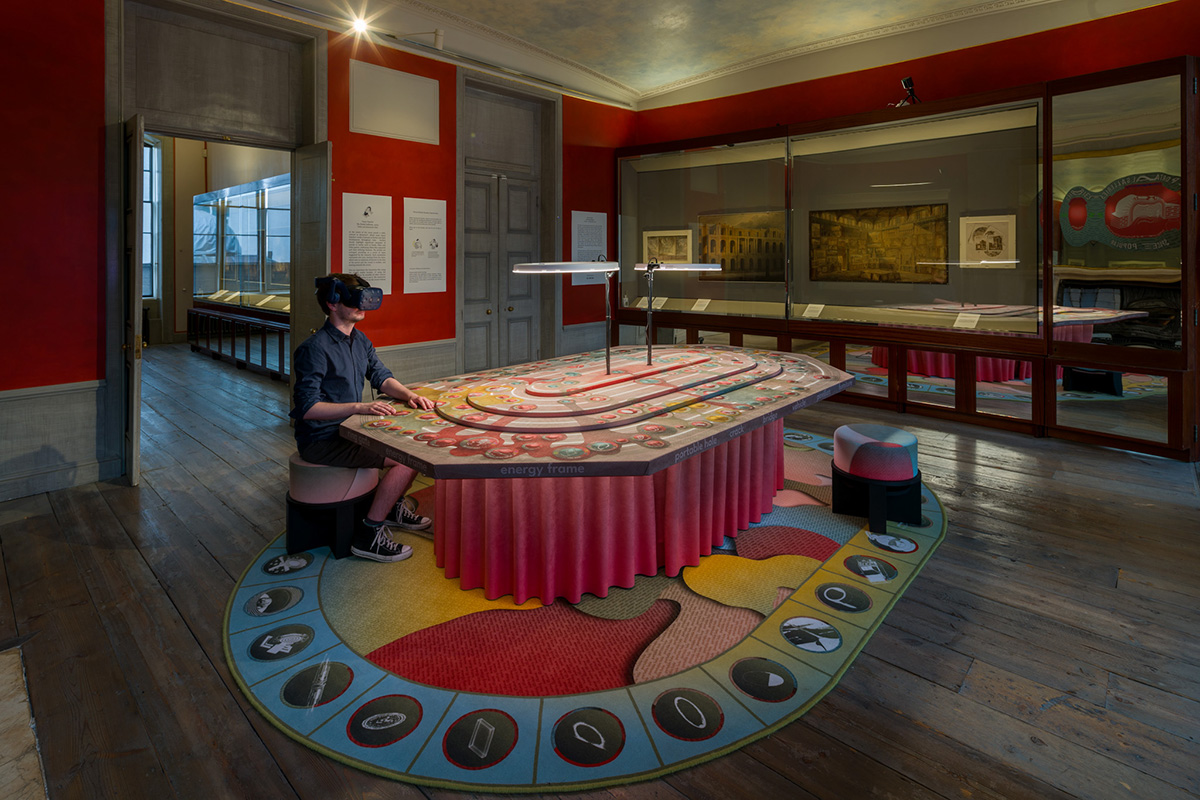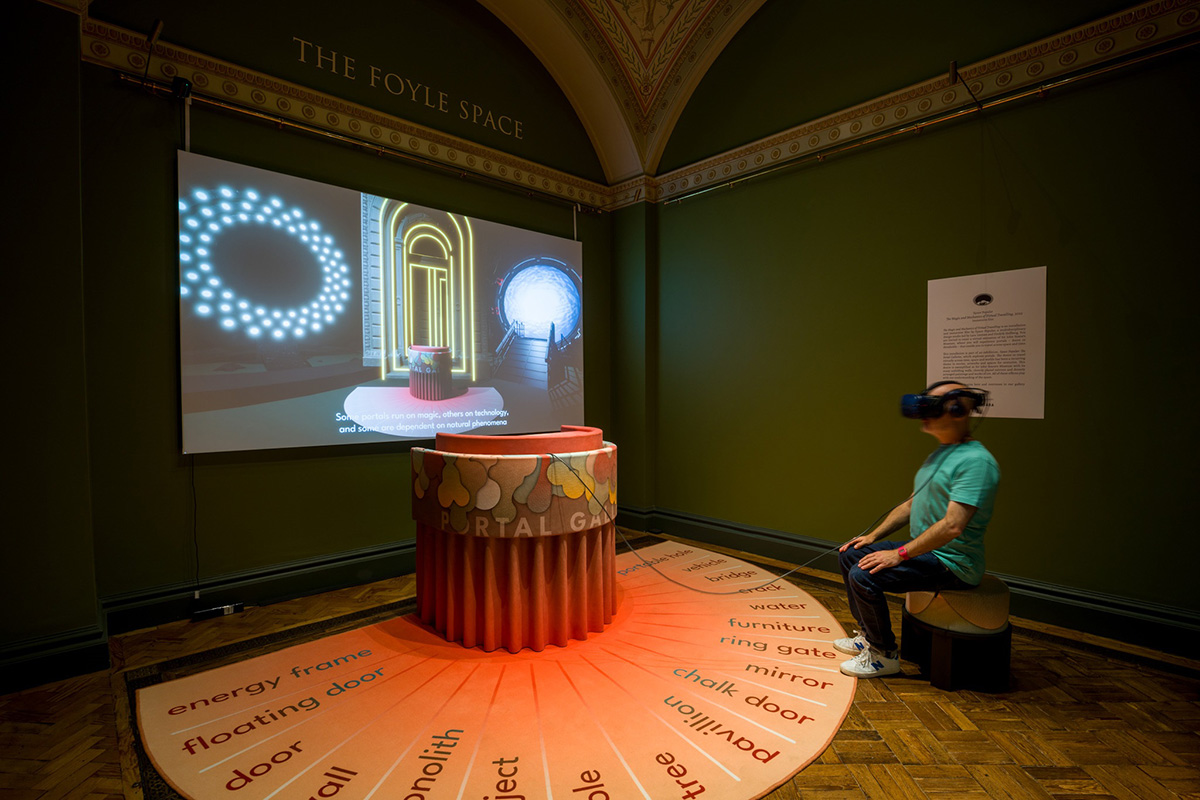 The exhibition responds to the artists interest on 'the portal': a door or threshold that grants entrance into another environment, whether physical or virtual, different in space and time. Visitors will be guided through the magic and mechanics of virtual travel in an exhibition that focused on the desire to travel virtually across time, space and realms.

At the center of one of the museum room, a large new handcrafted portal table covered in Alcantara offers a three-dimensional timeline of fictional portals with which people are invited to interact, to illustrate how the experience of the physical and virtual worlds is always paired.
The Wardian Case
"The Wardian Case" is the work created by the artistic duo with Alcantara for the exhibition "De coding. Alcantara in the tapestry rooms "(Milan, Royal Palace, April 4 – May 12, 2019).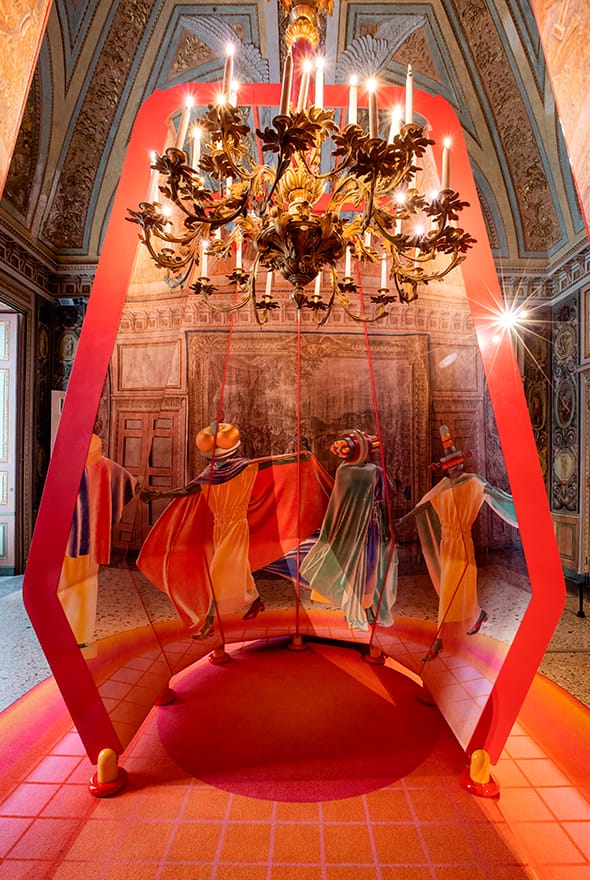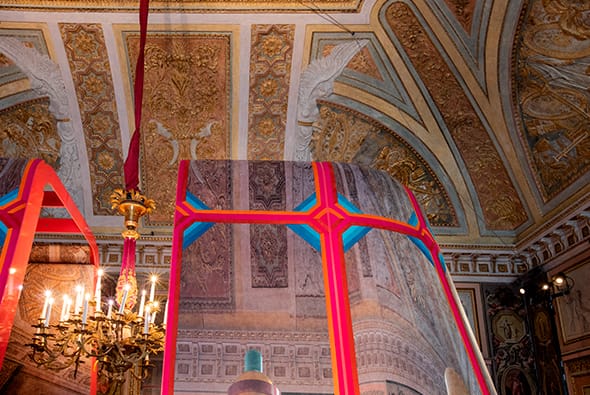 "The Wardian case", invented in 1829, is a sort of mini-greenhouse made out of glass and metal for the shipping of plants. Just as the original device allowed for the transportation of an entire ecosystem inside it while its glass panels reflected its surroundings, likewise the tapestries in the room serve as mirrors recounting myths and stories of the past. The Wardian Case is a container of information which may be accessed through the interaction between physical world and the digital domain. The site-specific installation, placed in the forth Tapestry Room, has been exhibited during the exhibition "De Coding" which marks a new phase in a cycle of shows which has explored the qualities of Alcantara as a material for art and design since 2015, transforming various spaces inside Milan's Royal

Palace into gateways to new exhibition proposals, ones unchartered in terms of both their contents and means of fruition. The tapestries displayed in the rooms where the exhibition is staged narrate episodes from Ovid's Metamorphoses, i.e. moments in which the eternal development and mutation of gods, men and things is highlighted. "De Coding" illustrates the de-codification process, meant as the transformation of a given system of signs on the basis of the mutation of the medium. The episodes depicted in the tapestries are renarrated through the material vector of Alcantara, capable of enhancing the incisiveness of the message, allowing scope for research that makes use of a range of expressive languages.